/template-parts/post/content.php
Click for results:  10 Mile all runners:  AF10Mall,
Click for results: 5K all runners: AF5Kall
10 Mile Teams: AF10Mteam
The 5th Annual JBLE Race Around the Base 10 Miler & 5K held at Langley Air Force Base, VA on Saturday morning, December 13, 2013.  The 10 Miler is a
USATF certified course VA14072RT. The 5K is not certified.
The conditions were cold, sunny with a slight breeze and temperatures in the 40s.  A total of 102 runners entered the events with 75 completing
the 10 Miler and 14 completing the 5K.  Awards went to the first overall man and woman and first in each age group.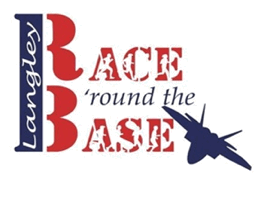 Sat., December 13, 9:00 a.m.  Langley Air Force Base, VA
Last day of registration is 5 December 2014. 
Race Course: A 10 mile loop & 5K course around Langley AFB. The course is flat and all the miles are marked. The race will start in the large parking lot by the West Gate and end by the Shellbank Fitness Center.
Military Challenge: Register with a 5 man team. All members must be Military and in the same branch of service. All members run 10 mile course, lowest cumulative time wins.
Awards: Trophies to overall 1st place for male and female runner of 10 mile and 5K. Team award to Military Challenge 5 man team. Plaques to 1st place male and female for each age group. Age groups are: 19 and under, 20-24, 25-29, 30-34, 35-39, 40-44, 45-49, 50-54, 55-59, 60-64, 65-69, 70 and over.
Runners will receive a race package which includes a commemorative dry fit t-shirts, race bag, towel, water bottle and a medal.
John Hickok, john.hickok@langley.af.mil
Melissa Bennett, (757)764-5792
e-mail: Melissa.bennett@langley.af.mil
Shanique Cameron, (757)225-8166
e-mail: shanique.cameron@langley.af.mil